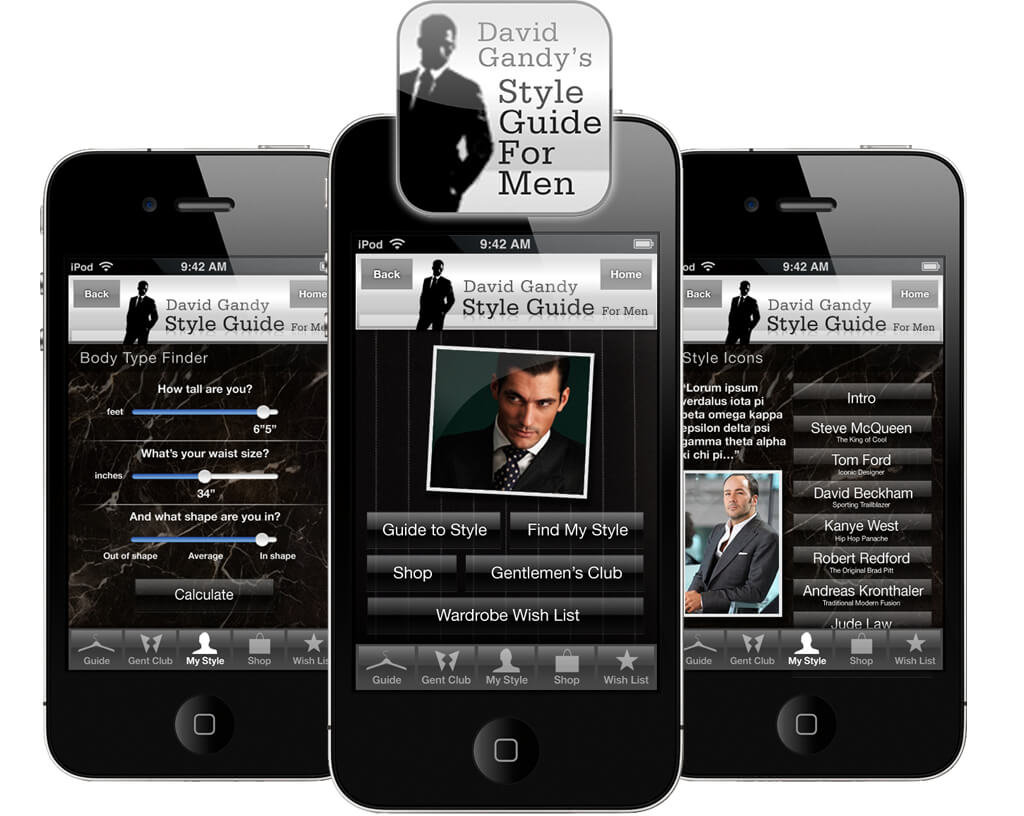 David Gandy Style Guide For Men
Within that framework, ICN has been at the cutting edge of digital technology in the modelling industry for 10 years, working with some of its best known names and businesses.
In 2010, ICN partnered with globally acclaimed British male model David Gandy to publish the David Gandy Style Guide For Men app. The App featured widespread innovative App features and video content, and drew widespread critical acclaim. It was featured in The Sunday Times 'Top 500 Apps in the World List' and on the front page of Apple's iTunes AppStore, and was second only to Jamie Oliver's App as the most downloaded App of the Lifestyle section of iTunes in October and November of 2010 attracting wider media coverage.